Architectura
Design you city wisely to raise the values of your properties and slash opponents.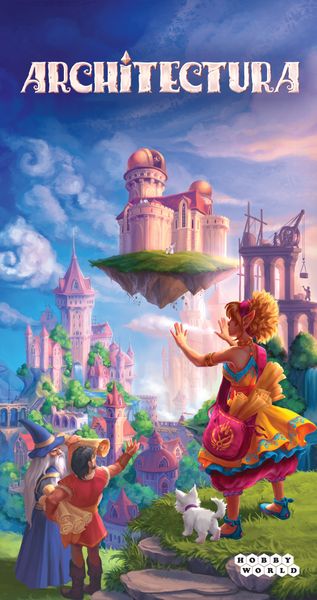 Description:
The most eminent architects came here to erect a magnificent city with the best theaters, greenhouses, and taverns. Each architect wants to make the most significant contribution to the city construction, but their ambitions will inevitably lead to a challenging competition.
In Architectura, your table turns into a grid of city streets and blocks. Each building you construct affects the value of the adjacent buildings, or even destroys them! Let's say you've just built a magnificent temple. A vulgar market around the corner doesn't belong there anymore and has to be shut down right away — but a park near the temple's entrance will definitely be a good match and will even profit from the divine proximity.
Rotate the cards to change their values, resolve their special effects, and do your best to carefully manage your options to become the best architect of the city!
Play Architectura by the basic rules or the advanced rules in which you assemble a unique deck for each player. Whichever version you play, each game will be different!
--description from the publisher